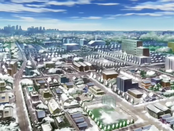 Read here
for the complete info about Namimori.
Namimori is the city where Decimo's mother, Sawada Nana lives. Nozomi and Arina moved here when Nozomi was 8. In this place, she gathered all her new friends and guardians and it is the place where the story begins.
See Namimori Characters for a list of every characters who live or who has lived here.
Namimori Places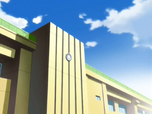 The only middle and high school on Namimori which isn't a private school.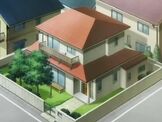 The house where Nozomi, Sawada Nana, Arina and Luca Luccini live. It's the same house in which Tsuna lived when he was a child, nothing has changed except Tsuna's room which now lives Nozomi.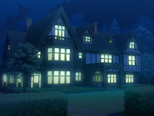 A well maintained villa with a Western style. It has two floors and a garden with swimming pool.
Arashi, Masato, Masato's employees and the old butler Nanjo-san live here.
When Haname's mother sell their apartment, Haname moved here.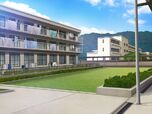 A not very large apartment, on the third floor of a building. Haname and her mother lived here.
When
her father
was alive, they lived in a bigger house, but after his death the mother's salary was not enough to keep that house so they have moved into this apartment when Haname was about three years.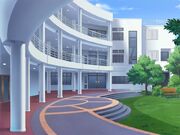 The clinic was built with money donated by Vongola Decimo. The owner is still in debt to him so he decides to take care of his daughter at a bargain price.
In this place the Anemone Family put a bomb in order to destroy it, but Nozomi and Haname were able to throw it away before explodes.

The music store's opened by Cloud's parents. It's a fairly large shop, they sell all kinds of instrument and book.